Cinderella Foundation supporters recognize the power of a confident woman in building stronger, healthier communities. They have a strong desire to support girls in enhancing their cultural pride, their self-esteem, and their future potential. They're proud of their community, and they're willing to invest their time and their resources to improving opportunities for residents of the DC Metropolitan area.
There are dozens of ways that you can provide support and guidance to Cinderella Girls. We welcome donations of time, talents, and resources.
That sounds just like me!
Where do I sign up?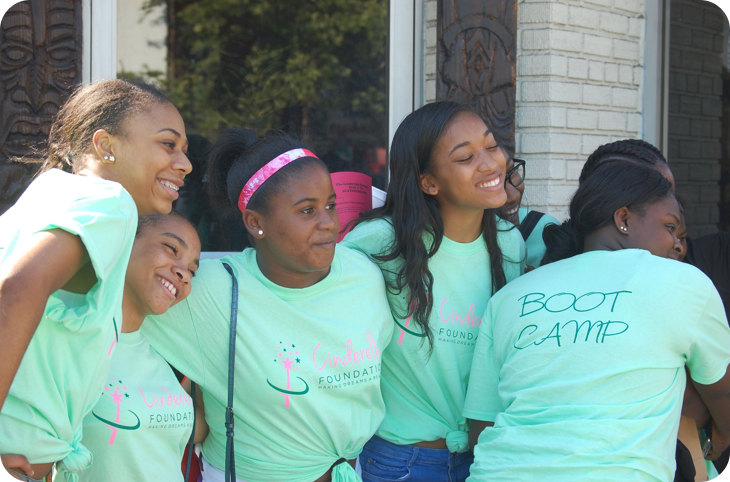 I've got time and talent

!
I want to mentor

.
You can also support Cinderella Girls by joining us at our annual extravaganza Fashion with a Purpose. You'll be in good company, having a good time, and supporting a good cause. We can't think of an easier, more fun way to give back to your community.
Fashion with a Purpose 2017
Fashion with a Purpose is Cinderella Foundation's signature annual fundraiser. Through an irresistible charity auction and generous contributions from our supporters, Fashion with a Purpose makes our local and global missions possibl
Attendees are invited to indulge themselves in a tantalizing culinary spread, exciting live music performances, and a lavish runway show featuring designs by some of the world's most talented established and new designers.
The following illustrious fashion designers and brands have shared their collections in the past:
Karen Domino White

Zulema Griffin

Ra'mon-Lawrence Coleman

Diedre Jeffries

Korto Momolu

Jerell Scott

Amsale Aberra

Tashia Senn
Our star-studded fashion event has been attended by these sought-after celebrities:
Former Redskin LaVar Arrington

Majic 102.3 FM host Olivia Fox

FOX 5 DC reporter Wisdom Martin

Musician and NAACP Image Award winner
Marcus Johnson

CNN Legal Analyst Sunny Hostin
Thanks to our sponsors!
Fashion with a Purpose 2017 was a success.